ABOUT US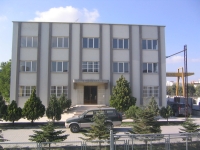 Background of Beymersan, From Past to the Day:


In the 1960's , marble industry got started to be active in Turkiye , source of that Mersan Marble Co. gave its first action at its own factory in Silahtar.Mersan was the one of pioneer firms in marble industry in Turkiye by the time that it has become a respectful firm in the market.
Afterwards, it has finished the construction of the factory in Alibeykoy.And so on Mersan proceed the production at its own factory.
With the development in marble industry in the world, things were also changing in Turkiye, necessity and so demands for marble was increasing....
In these conditions,Mersan has moved to Istanbul Beylikduzu Mermerciler Sanayi Sitesi in 1992 where there was 15.000m2 land of its own.And began its activities at its new factory which is built on 2500m2 area , and also with the new brand name ' BEYMERSAN '.
The factories which are in Beylikduzu and the other in Alibeykoy still working to do things better for the customers.
Beymersan is a family owned company and operated by Halis,Hasan, Ali and Murat Keles.It is the manufacturer of travertine,granite and marble tiles,slabs.Especially if we consider travertine and beige marble, it is too hard to compete or contest against Beymersan about the quality.
For thirtyfive years, Beymersan keeps going on its own way with pride and we are so glad to make our customers pleased with our qualified products.Beymersan is the right place for people who are looking for trust and quality.And this will continue forever.
Our proof is the smile at our customers' face.